Our Mission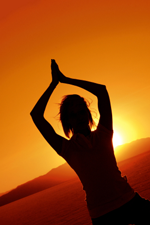 PRIMA represents Preventative, Risk, Imaging, Management, & Assessment. PRIMA HEART also means the best heart, which is what we are dedicated in helping you achieve.
The PRIMA HEART Preventive Cardiovascular Center and Institute is being founded at the Monterey Sports Center and partnered with the mission of providing a full spectrum of cardiovascular, diagnostic, educational and community preventive health programs. This is the first such partnership in health services programs in the State of California and one of the few in the country. With cardiovascular disease being the number one killer of men and women, it is vital to our community and to our nation's health to focus on early disease detection, early intervention and prevention. As the Preventive Cardiovascular Center and Institute grows and develops, we will be adding professionals and educators dedicated to these goals. Our focus is advancing preventive health knowledge and implementing this knowledge to our community and beyond, from youth to seniors, for the "walking well" to those who may have cardiovascular disease.
The Monterey Sports Center currently provides fitness programs and services that promote a healthy and active lifestyle. The City of Monterey and Monterey Sports Center have earned respect nationally for their innovative approach to providing community-based wellness including highly respected physical therapy, fitness programs and lifestyle support programs. The Monterey Sports Center was the first municipal recreation facility in the country to receive preferred provider status from Medicare for providing physical therapy and now features preferred provider status with nearly all the major insurers including Blue Cross, Blue Shield, and Tricare. MSC therapists provide ergonomic evaluation and training for City of Monterey employees, fitness staff provide fitness evaluations for our firefighters, and fitness programs have benefited employees, the military and the citizens of Monterey. The Monterey Sports Center continues to be a leader in recreation and a model for how a community can serve the needs of its citizens.
With the addition of PRIMA HEART to provide cardiovascular screening, evaluation services, state of the art diagnostic testing and imaging and multiple preventive cardiovascular programs, The Monterey Sports Center and The PRIMA HEART Preventive Cardiovascular Center and Institute will be at the forefront of providing innovative preventive health programs to the community.
Our goal.... "Add years to your life and life to your years. Preserve what matters."
Soteria Karahalios MD, FACC, FASNC, FAHA
Founder and Medical Director
PRIMA HEART Preventive Cardiovascular Center & Institute